<![endif]-->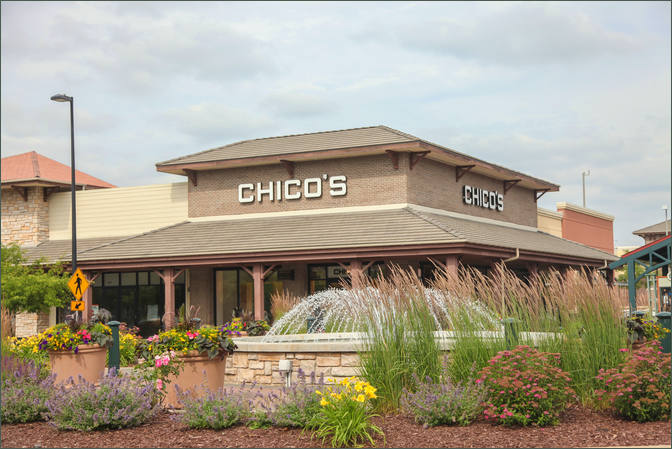 Greenway Station
1650 Deming Way


Middleton

, WI

53562




The population in the Middleton MSA is estimated at 463,505 and is projected to be 500,237 by 2023, which represents a nearly 8% increase in the area.

Middleton residents are the wealthiest in the trade area. The estimated average household income within a one-mile radius of Greenway Station is $150,514.

Middleton is a highly educated market where 81% of residents aged 16 and over work in white-collar professions.

Greenway Station is surrounded by an attractive daytime population. More than four million square feet of office space is located within one mile of Greenway Station.

Greenway Station is in close proximity to a strong hotel concentration. There are 13 hotels with more than 1,700 rooms located within three miles of Greenway Station. Three of those hotels are located at the shopping center.
Demographics
| | 1 mi. | 3 mi. | 5 mi. |
| --- | --- | --- | --- |
| Population | 5,429 | 47,556 | 109,067 |
| Daytime Population | 12,453 | 56,323 | 128,826 |
| Households | 2,643 | 22,520 | 50,105 |
| Avg HH Income ($) | 140,339 | 122,300 | 115,281 |
| Med HH Income ($) | 98,046 | 85,407 | 81,340 |
Highlights
County: Dane
Total SF: 292,268
Metro Area: Madison

Leasing Agent
Sharon Wilkins
Leasing Agent 1 East Washington St, Ste 300
Phoenix, AZ 85004
p. 425-222-4157

Greenway Station
| | |
| --- | --- |
| Available | Coming Available |
Available Spaces
E102
15,462 SF
G124
3,547 SF
G130
4,233 SF
H150
3,925 SF
K106
3,497 SF
K110
3,397 SF
K114
1,212 SF
M104
2,200 SF
N106
1,184 SF
N108
1,372 SF
N122
4,079 SF
| | | |
| --- | --- | --- |
| E106 | Marshalls | 30,676 SF |
| E110 | Cost Plus World Market | 18,242 SF |
| G110 | Sola Salon Studios | 5,080 SF |
| G114 | Renu Massage, Energy & Bodywork | 1,210 SF |
| G118 | Glimpse Lash | 1,210 SF |
| G120 | Happy Nails & Spa | 2,526 SF |
| H138 | Christopher & Banks | 5,273 SF |
| H142 | Rescue Me! | 6,227 SF |
| H154 | Endurance House | 5,066 SF |
| I120 | HomeGoods | 27,992 SF |
| J110 | Guitar Center | 10,443 SF |
| K102 | Chico's | 3,268 SF |
| K118 | Ideal Image | 3,430 SF |
| K122 | J. Jill | 4,040 SF |
| L102 | Maurices | 3,500 SF |
| L106 | Sally Beauty Supply | 2,055 SF |
| L110 | LOFT | 5,300 SF |
| M102 | XGolf | 6,033 SF |
| M106 | Bath & Body Works | 3,144 SF |
| N102 | Cold Stone Creamery | 1,623 SF |
| N110 | Pendleton | 2,525 SF |
| N114 | Orvis | 4,525 SF |
| N116 | Soft Surroundings | 4,495 SF |
| N122 | Charming Charlie | 4,079 SF |
| O001 | Ancho & Agave | 7,500 SF |
| P001 | Biaggi's Ristorante Italiano | 8,970 SF |
| Q102 | Verizon | 1,392 SF |
| Q104 | Freska Mediterranean Grill | 2,407 SF |
| Q106 | Cafe Zupas | 4,198 SF |
| R002 | DSW | 25,460 SF |
| R004 | Michaels | 24,152 SF |
| R100 | Noodles & Company | 2,560 SF |
| R101 | Jersey Mike's Subs | 1,296 SF |
| RLOT2 | Tanner's Bar & Grill | 6,650 SF |
| RLOT5 | Fuji Sushi & Hibachi Restaurant | 5,692 SF |
Greenway Station