<![endif]-->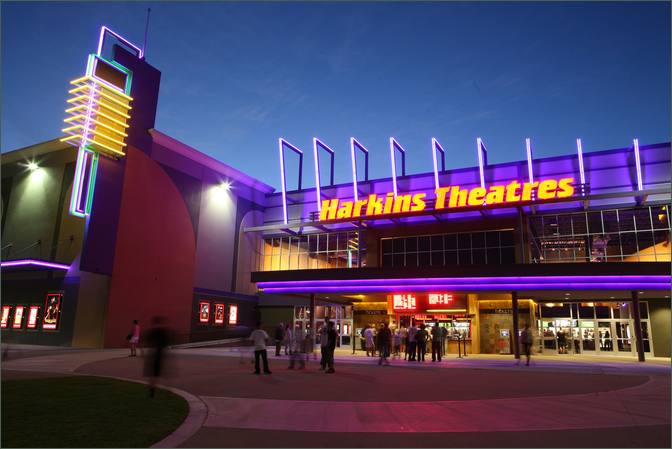 Norterra
2460 West Happy Valley Road


Phoenix

, AZ

85085




Households within the site's trade area are estimated to be 134,151. The number of households is projected to grow to 143,116 by 2018, with growth continuing after 2020.

Deer Valley Airpark, adjacent to the center, is made up of 17.5 million square feet of retail, office, industrial and flex space with more than 51,000 employees. Those numbers are projected to increase to 20 million square feet and 75,000 employees by 2020.

Deer Valley Airpark is home to 30 businesses employing 100+ employees each. Notable employers include American Express, CIGNA, Cox Communications, Deer Valley Unified School District, Farmers Insurance, Honeywell, Lucent Technologies, PetSmart Corporate Headquarters, Phoenix Deer Valley Airport, Safeway Corporate Headquarters and USAA.

Deer Valley Airport is the 14th busiest general aviation airport in the U.S. with more than 317,000 takeoffs and landings annually.

The Shops at Norterra is a joint venture with USAA Insurance and Real Estate Co. and is adjacent to the 645,000 square foot USAA Corporate Campus. The company currently has 3,000 employees on campus and is projected to expand its campus an additional 380,000 square feet, adding 1,000 new employees over the next two years.

CIGNA's 233,000 square foot corporate office is also adjacent to The Shops at Norterra, and currently employs 1,400 employees on site.
Demographics
| | 1 mi. | 3 mi. | 5 mi. |
| --- | --- | --- | --- |
| Population | 3,934 | 46,473 | 144,572 |
| Daytime Population | 6,834 | 55,844 | 149,639 |
| Households | 1,650 | 16,943 | 54,224 |
| Avg HH Income ($) | 95,185 | 105,126 | 96,926 |
| Med HH Income ($) | 75,806 | 81,965 | 76,047 |
Highlights
County: Maricopa
Total SF: 348,010
Metro Area: Phoenix

Leasing Agent
Shane Stephens
Leasing Agent 1 East Washington St, Ste 300
Phoenix, AZ 85004
p. 480-624-5530

Norterra
| | |
| --- | --- |
| Available | Coming Available |
Available Spaces
| | | | | | |
| --- | --- | --- | --- | --- | --- |
| B-101 | 4,000 SF | | C-111 | 2,539 SF | |
| E-117 | 3,500 SF | | H-107 | 1,859 SF | |
A-101
Elevate Coffee Company
3,391 SF
A-105
Osteria Mia
3,478 SF
A-109
State 48 Brewery
5,283 SF
A-115
Pita Jungle
4,344 SF
B-103
All American Outdoor Living
8,529 SF
B-105
Rod Works
2,488 SF
B-109
The Beauty District
6,712 SF
B-111
Elite Shutters & Blinds
1,400 SF
B-113
Posh North Boutique
1,400 SF
C-101
Victoria's Secret
8,100 SF
C-102
Century 21
C-105
Luv 2 Play
8,827 SF
C-113
Sephora
4,500 SF
C-115
Red Effect Infrared Fitness
5,000 SF
D-101
V's Barbershop
1,206 SF
D-102
Happy Valley Nails & Spa
1,738 SF
D-103
Norterra Dental Care
1,800 SF
D-105
Panera
4,540 SF
D-107
Jamba Juice
1,057 SF
D-109
BevMo!
10,000 SF
E-101
Yogis Grill
1,865 SF
E-103
Braidy Jewelers
1,600 SF
E-104
Cookie Cutters
1,500 SF
E-105
Crumbl Cookies
1,500 SF
E-107
Claire's
997 SF
E-109
Club Pilates
2,340 SF
E-111
Medi-Weightloss
1,498 SF
E-113
Eclipse Eyewear
1,000 SF
E-115
Shasta Pools & Spas
5,053 SF
E-119
Pure Beauty Salon & Spa
3,310 SF
E-121
Ah-So Sushi & Steak
6,000 SF
F-101
Smashburger
2,446 SF
F-103
Sauce
2,833 SF
F-105
Ivory Row Bridal
2,800 SF
F-107
Cycle Bar
2,609 SF
F-109
Amazing Lash Studio
2,003 SF
F-111
Bath & Body Works
3,000 SF
F-113
Chipotle Mexican Grill
2,500 SF
F-115
Urban Boba Tea House
1,638 SF
F-119
Gaming Goat
862 SF
G-101
Cafe Zupas
4,398 SF
G-105
Rocky Mountain/Yogurtini
2,130 SF
G-111a
As You Wish Pottery
1,708 SF
G-113
Morning Ritual
3,211 SF
G-119
Tikka Shack
2,867 SF
G-120
Buffalo Wild Wings
5,997 SF
H-101
Massage Envy
2,500 SF
H-103
The Joint
1,124 SF
H-104
European Wax Center
1,548 SF
H-105
Subway
1,178 SF
I-101
Mens Wearhouse
5,365 SF
I-103
Kumon Math & Reading Center
1,514 SF
I-107
Sleep Number
3,200 SF
Lot A
Best Buy
29,940 SF
Lot B
Dick's Sporting Goods
50,000 SF
Lot C
Harkins Theatres
63,663 SF
OP-2
P.F. Chang's China Bistro
6,576 SF
OP-3
Chase Bank
3,557 SF
OP-4
Mellow Mushroom
6,130 SF
OP-5
Texas Roadhouse
7,240 SF
Norterra